GRAND CLASSICAL PORTRAIT PAINTINGS II
Ten Years Ago, in 2012,
Guinevere became Deeply Inspired by the Wonderfully Beautiful, Classical Portraits of Old.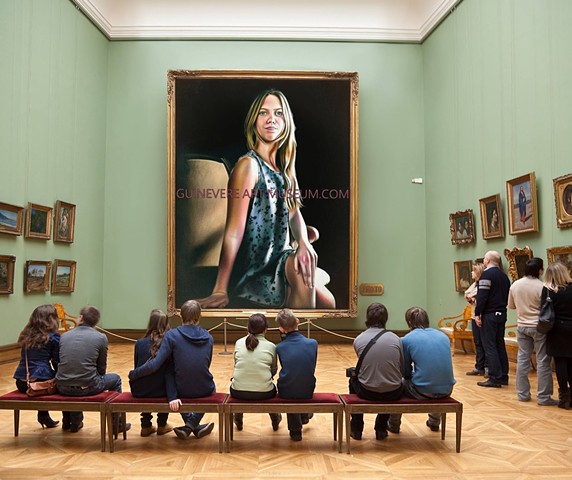 Guinevere Found Herself
in a New Place,
and in a New Time,
therefore,
spawning a New Beginning
for her, and her Art.
A Rebirth, Back to the Classics,
and Classical Portrait Painting.
. . . An Intense Fascination
with the Many Smooth Colors
that Make up the Glowing Skin,
Luscious Beautiful Hair,
The Elegant Draping of Folds,
in Unique Fabrics,
The Great Contrast,
The Grand Size,
. . . The Drama of it All.
(image for artistic purposes only)
"THE GIRL IN THE BLUE FLORAL DRESS" oil 2016, by Guinevere